The elegant car or the cheap train?
Travelling by car is definitely the easiest option to explore the province. Many locations are almost inaccessible by public transport outside summer, or there are just a few connections available daily. If you're an HI card holder, Hertz offers you a 10% discount on car rentals. I usually explore new locations during the weekends when I'm off work, and I normally travel alone, so I use public transport which is more eco-friendly. Of course, it also has its pros and cons. Insufficient railway connections and a lack of bus connections make your travel somewhat limited in terms of time and subsequently also space. Short-distance buses are relatively expensive compared to the train. If you're under 30 and have the European Youth Card, you get 25% off train services all across Portugal. The train is also the best choice if you want to travel long distance and visit other regions (e.g., going from Lisbon to Faro). Compared to the car, travelling by train takes about the same amount of time, is more comfortable and you can enjoy the wonderful view, plus you can use the internet.
Falas português ou inglês?
This raises the issue of language. If you thought your English wasn't going to cut it, then you can relax. As I've mentioned before, tourism generates the most profit, so almost everyone in the region, except maybe older generations, speaks English. You can use perfect or even not-so-perfect English to communicate without difficulty and rent a car, order lunch at a restaurant or buy museum tickets.
Why is it better to travel in the off-season?
As you might've already guessed, the region is most crowded during the summer, so I'd recommend visiting during a different season, maybe in the spring or autumn when it's still very warm, to avoid the masses of people. The temperatures don't fall below 0 °C even in the winter, however, global warming has greatly affected the precipitation in Portugal in the last couple of years. Algarve has been affected the most, as it has always been the most arid part of the country. It suffers from summer fires and a shortage of drinking water. Contrary to Slovenia, where drinking or potable water is taken for granted, that's not the case in Algarve where tap water isn't safe for drinking. People are therefore forced to buy bottled water that help increase the pollution of the environment. The water and food prices skyrocket in the summer due to mass tourism, making the lives of the locals even more difficult. Despite Portugal being poorer than Slovenia, the prices in cafés and restaurants are very similar to those in Slovenia or even higher. If you and your friends are planning on having lunch at a restaurant, I recommend choosing one that's not located near the major city attractions or large beaches, since just the beer alone will cost you double the price.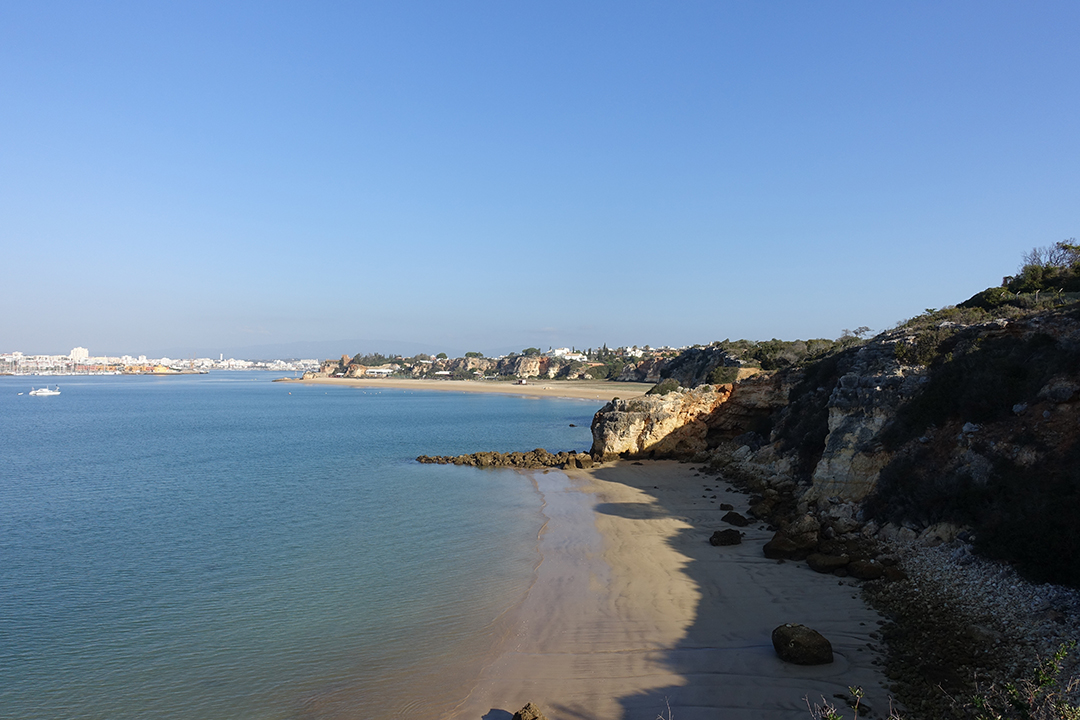 Where to stay in Algarve?
I recommend staying at any of the youth hostels, since you get 10% off your booking as a HI member. During the off-season (especially in the winter and early spring), these hostels are less full, so it might just happen you'll get a private room for the price of a dorm.
Algarve is a wonderful region, full of hidden places, beautiful views and friendly people. It's a paradise for gourmets and adventure seekers, and it's mostly a paradise for people who like to make new friends and want to discover themselves. The locals are easy-going and the life is slow there, despite everything seeming a bit too lazy at first, but then you realise that this way of living is truly something special. I hope you get to experience it, too.
Apkmusk