Sharm El-Sheikh, Naama Bay
I decided to spend my first week in Naama Bay, the more touristic part of Sharm el Sheikh. This is an area where there are many small tourist shops, bars and restaurants, and a typical long sandy beach. The atmosphere in this touristic part of the town is very laid-back. It is also well guarded by the police, who don't let anyone enter this part of town, and to enter this area as a tourist, you need a passport with you.
I stayed in the centre of the town in a rather nice accommodation for which I paid €30 per night, which also included breakfast and dinner – so, it was half board.
If lying around on the beach is not enough for you, there is plenty other activites that you can do. A tour of the sea floor in a glass-bottomed boat, a banana boat or paragliding – when you're lifted by speedboat and paraglider over the whole of Sharm El Sheikh.
Guided tours are offered on every corner, as it is a very profitable business for them. Here I should point out that it is necessary to negotiate the price. I decided to take a few guided tours, namely a tour of the sea floor by boat, which cost me €8, a tour of the neighbouring town of Dahab, 100km away for €20, and a tour of the "Egyptian Maldives" – Ras Mohamed, which of course did not live up to its name as we travelled there all day on a very slow boat, then sailed to this "sand island" in the middle of the sea, which was basicaly just sand in the middle of the sea half a metre below sea level, where you could stand and that was it.
I was quite dissatisfied with these organised trips as they did not offer a quality service and most of the time it was about picking people up, travelling and then dropping tourists off again. The only tour that I thought was worthwhile was the ATV ride through the desert, and even there it was said to be 3 hours, of which we rode ATVs for only 1 hour through the desert – the rest of the time was spent picking up tourists and drinking tea in a Bedouin camp in the desert, where they try to sell you everything from drinks, to smoking a hookah and other souvenirs – very touristy and not very authentic.
Old Market
I decided to spend the second week closer to the Old Market, where the largest and most beautiful mosque in Sharm is located, as I wanted a more authentic Egyptian experience. I highly recommend you visit this area if you are planning to go there. Once again, lots of small local shops and restaurants, especially with fresh seafood, which you can choose yourself in front of the restaurant and then they can prepare it for you. Prices are quite decent, and if you wish to have a lobster, it will cost you €40 along with preparation at the reastaurant. Prices in tourist shops are also lower compared to Naama Bay.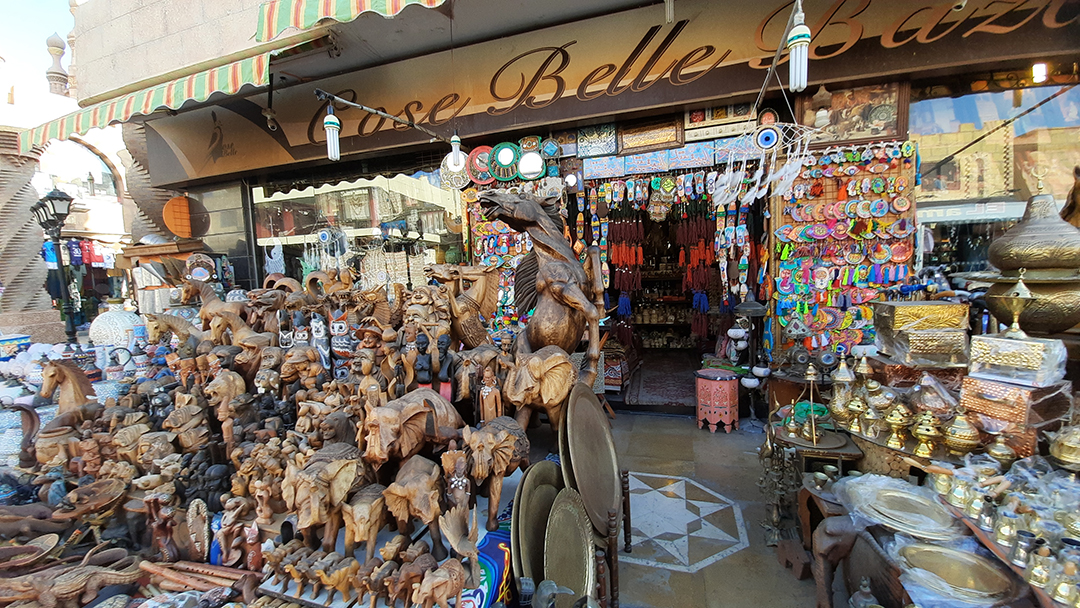 Of course, a free visit to the mosque in the main square is a must. It is also advisable to visit the Old Market in the evening, as this is when it really comes to life. There are also several rock formations on which bars and restaurants are located, so you can observe this part of the city from a height while enjoying a drink or dinner.
Sharm El Sheikh, yes or no?
If you're the type of person, who likes sandy beaches and relaxing by the sea, this is a good choice for you, and if you like shopping as well, however, I have to say the place did not offer an authentic experience and it's all very tourist-oriented and tailored towards tourists (even the high prices) – the whole place is one big tourist resort. So, if that suits you, then Sharm El Sheikh is definitely the place for you.
Apkmusk