Giardino Giusti
We began our trip to Verona by visiting the park of the Giusti family. The beautiful 16th-century Italian Renaissance garden is located between the Adige and the hill. It's a green oasis in the middle of the city, full of ancient trees, bushes, cypresses, statues and labyrinths. There are nice pathways running between cypresses. We climbed the steps to the upper deck from where you can enjoy a wonderful view of the city.
Castel San Pietro
In eastern Verona, by the river, one can find Castel San Pietro which dates back to the 14th century. You can climb to the top with a cable car, but we chose the steps instead. These go up right next to an ancient theatre. We peeked through the walls and into the amphitheatre. It was quite pleasant sitting at the top, in the warm afternoon sun, and observing the belfries, church domes and roofs below.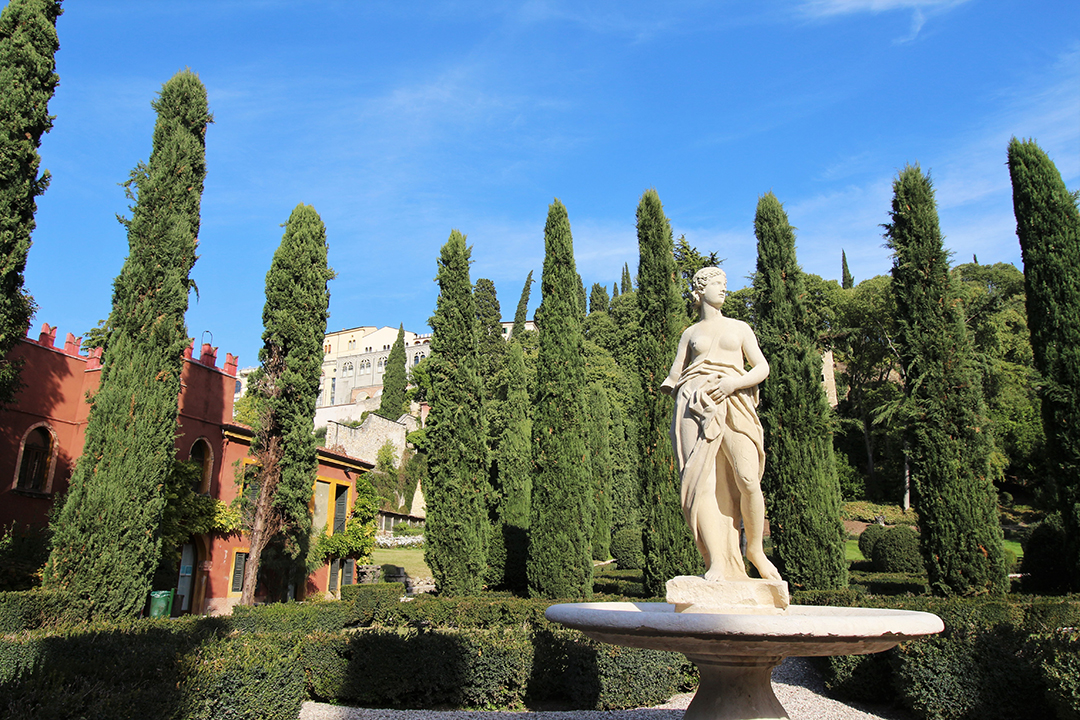 The stone Ponte Pietra
We took a walk to the old town and crossed the stone bridge known as Ponte Pietra. The bridge dates back to the Roman Empire. It was reconstructed many times and almost demolished during World War II, but it's been renovated and is one of the city's cultural landmarks.
Piazza dei Signori
We first stopped at Piazza dei Signori. It's a rectangle-shaped square that is surrounded by historically and architecturally important buildings. We walked past the city hall, the Loggia del Consiglio and the government building. With the Dante Alighieri statue, Verona has paid tribute to the poet who lived in the city for a period of time.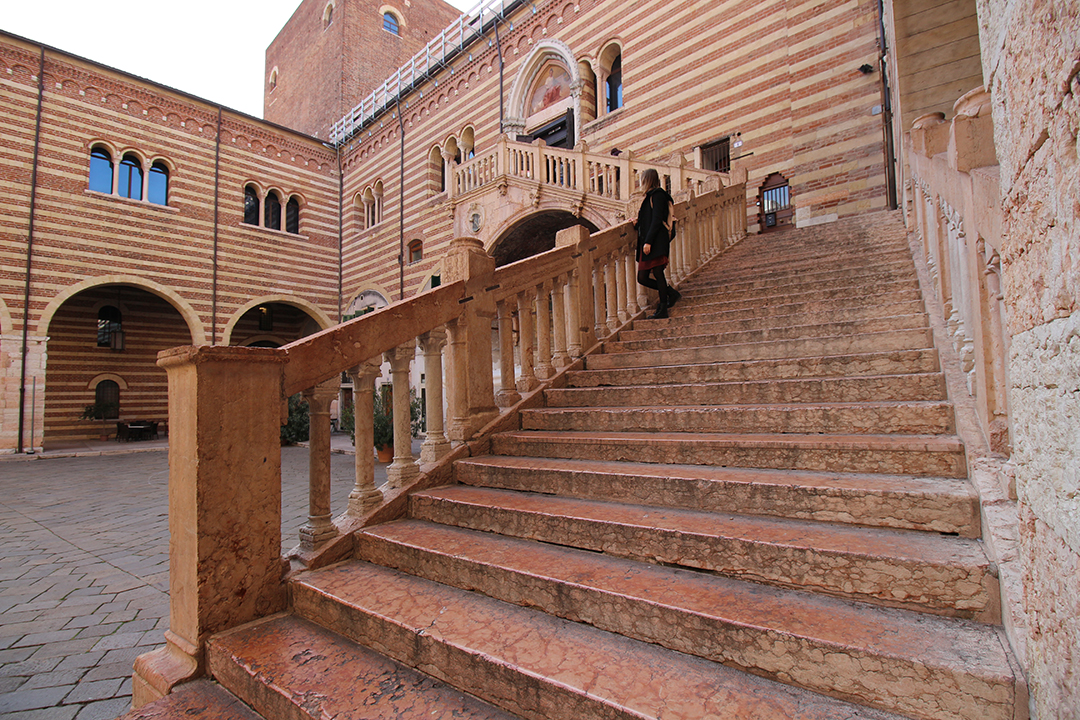 Piazza delle Erbe
After that we turned to Piazza delle Erbe. It's one of the most picturesque squares in Italy and is surrounded by Renaissance palaces and medieval city houses on all sides. The Lion of Saint Marco statue and a fountain with Madonna Verona statue, dating to the 14th century, stand in the square. The latter served as a city forum in the Roman Empire, but is now a city market which turns into Christmas market in December.
Torre dei Lamberti
If you want a bird's-eye view of the romantic city, then you should look for Torre dei Lamberti. The tower's construction began in the 12th century. It reaches 84 metres high. The ticket will grant you access to Galleria d'Arte Moderna Achille Forti and you can visit the panoramic terrace in the belfry from which you can enjoy a 360-degree view of Verona. We climbed up the steps which are located inside the vertical circumference (there are 368 steps) and then returned with the lift.
Apkmusk