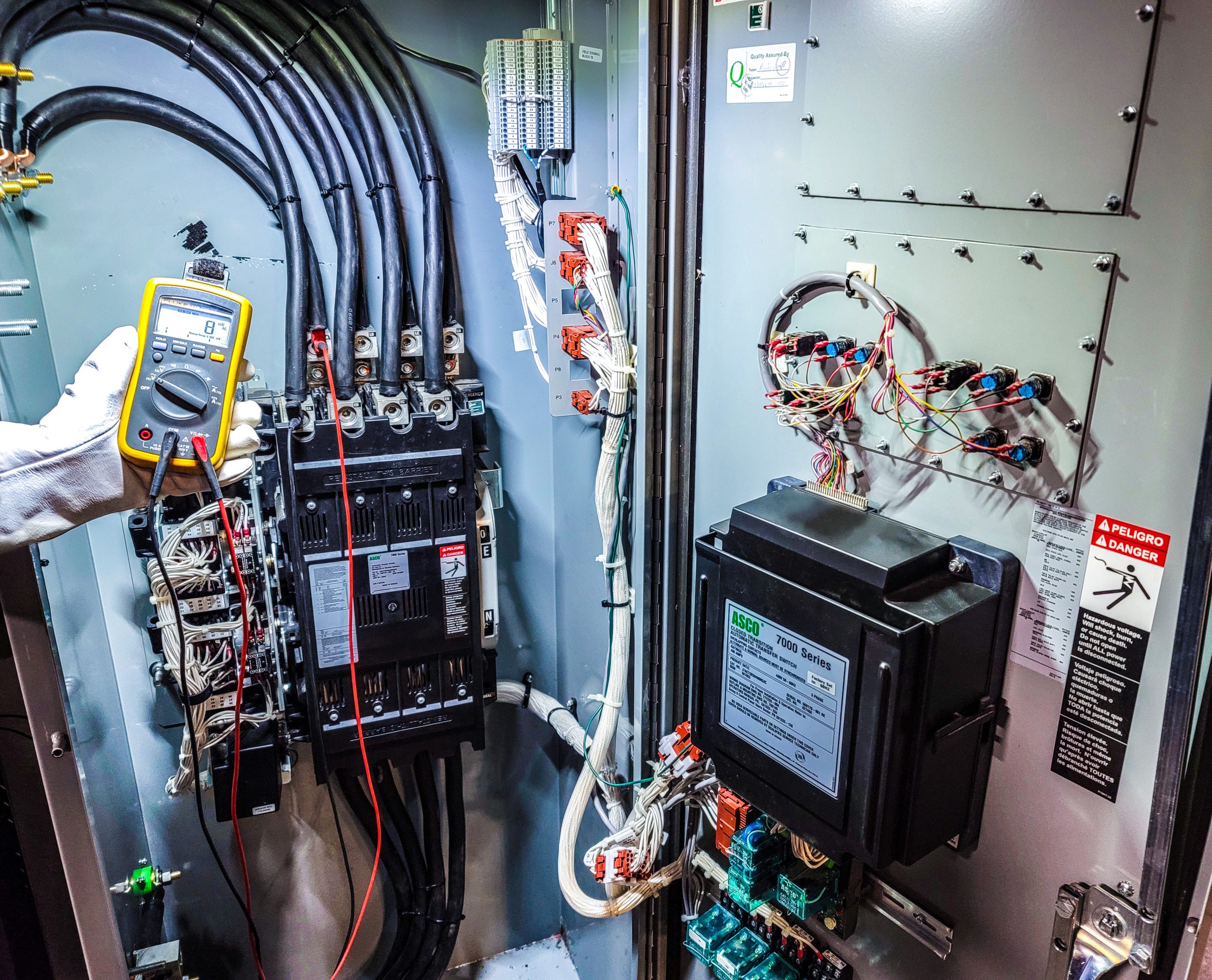 If you own a building with an emergency generator power system integrated into its framework, routine automatic transfer switch maintenance is crucial to ensuring that you can utilize said system when you need it most.
Automatic transfer switches monitor voltage levels in a building's normal source of power, switching over to an emergency source of power when those levels drop below a certain preset threshold. If a particularly nasty storm or rolling blackout knocks out your primary power source, an automatic transfer switch will activate your emergency power system seamlessly and efficiently.
That's why regular automatic transfer switch maintenance is of vital concern to any property owner with an emergency power system in tow. If an automatic transfer switch isn't working properly, it will not be able to detect a drop in voltage levels within a primary power source and switch power to a standby generator during an emergency or power outage. This could lead to complete failure for an emergency power system and all sorts of big problems for devices ranging from elevators to critical medical equipment.
Automatic transfer switch maintenance should be conducted on an annual basis, with shorter maintenance intervals recommended if the switch has been utilized regularly before its last maintenance cycle.
We've put together this comprehensive overview to aid you in the automatic transfer switch maintenance process to aid you in everything from inspection to operation of the transfer switch unit. Please make doubly sure to completely cut all power sources connected to the unit before performing automatic transfer switch maintenance.
Also, one important note: automatic transfer switch maintenance doesn't fall under the DIY header. If you're not qualified or licensed to perform maintenance on an automatic switch, you could end up accidentally damaging your primary and secondary power sources with an improper approach. You could also end up injuring yourself or others. Please be cautious and contact a licensed technician when necessary and applicable.
Apkmusk